300 SLR Roadster
(Germany, 1955)
This feature requires you to be logged on autoviva
You can
login to your account
or
create a new account
.
This feature requires you to be logged on autoviva
You can
login to your account
or
create a new account
.
© photo courtesy of: Mercedes-Benz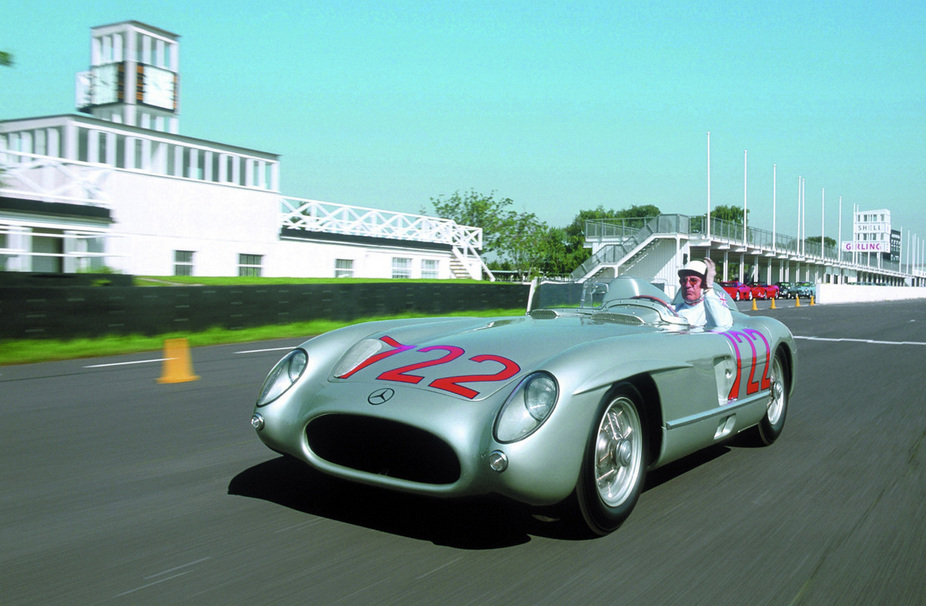 basic info

US
Engine
Straight 8
Type
Roadster
Displacement
182 cu in
Doors
1
Maximum torque
229 ft.lb @ 5950 rpm
Seats
1
Wheel Drive
Rear wheel drive
Luggage Space
--
Transmission
5, Manual
Fuel
Petrol
Power-to-weight
455.88 hp/ton
Kerb weight
1499 lb


acceleration 0-100 km/h
--

about this car
The Mercedes-Benz 300 SLR Roadster made motor sport history in 1955, when it broke the record at the Mille Miglia road race. The car entered 6 races in that year, winning 5. The record set at the Italian race, average speed of 97.7 mph, still stands. It was developed, using the insights gained with the 300 SL and with the Formula One M 196 R car.
At the Le Mans race, the 300 SLR Roadster was involved in a fatal accident, crashing into the crowd as pushed off the track by another car. 83 people were killed and the dramatic event contributed to the decision taken by Daimler-Benz in 1955 to retire from motor sport.
more